1st Class in Seomra Dubh have just begun learning all about Winter and the Arctic!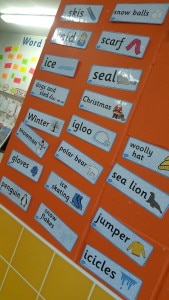 Last week we make these beautiful snowmen and displayed them outside our classroom. Do you like them?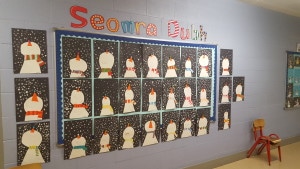 We've been learning a lot about the different Arctic animals. Some of these animals include the Artic fox and the Polar Bear. Did you know that the Polar Bear likes to eat Seals!
We are also working very hard in preparation for our Christmas Concert next week. We have made some lovely hats to wear on the day.
We can't wait for you all to see our performance next week!
Seomra Dubh