Hi everyone,
We have had a very busy start to the year in Seomra Niamh. Every Tuesday morning for the last 6 weeks, 4th class has been taking part in cycling lessons in Scoil Ghráinne. Our instructor's name was Richie.
On the first day we learned to do a clothes check, bike check and helmet check. We learned how to brake properly. Next we learned that we should cycle on the left side of the road and how to signal when we want to turn left or right. After that we learned how to cycle in formation as a group. It was very important that we kept the correct distance. We also learned how to read road signs. On our last day we completed a difficult but awesome obstacle course.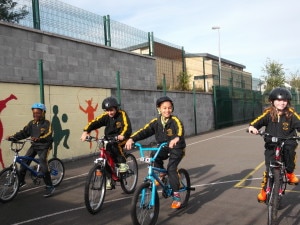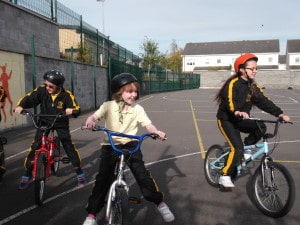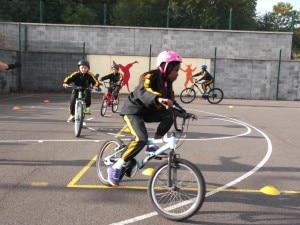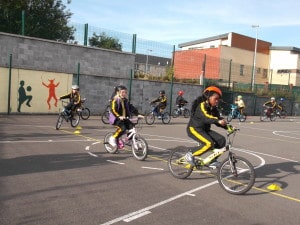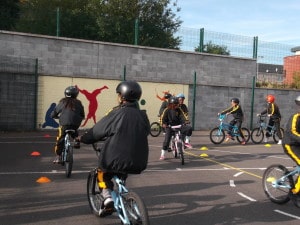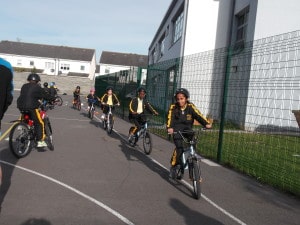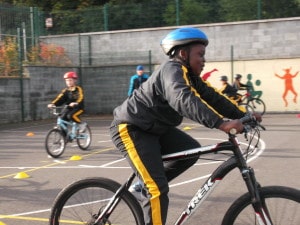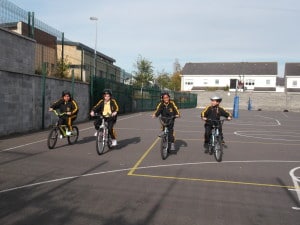 The lessons were very exciting and we felt happy and proud of our progress. We had great fun during the lessons and we feel confident that we can cycle safely on the road. We had a great time at cycling and hope Richie comes to visit us again.
That's all for now,
Slán,
Seomra Niamh