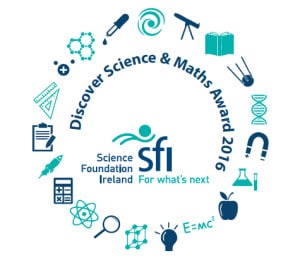 Scoil Ghráinne has been awarded a third Discover Primary Science and Maths Plaque of STEM Excellence. This award recognises all the science, technology, engineering and maths work (STEM) we have done in the school this year. To receive the award we had to complete 5 steps and submit a logbook of the science, technology, engineering and maths work that we did for each step. Some examples of the work we did for each step are below.
Step 1: Science
All the classes in the school completed hands-on science investigations:
We had a Scoil Ghráinne Science Week in October.
Students from Pobail Scoil Setanta visited 5th & 6th class and did some science experiments for us.
We also had an after-school science club for 1st to 6th class pupils.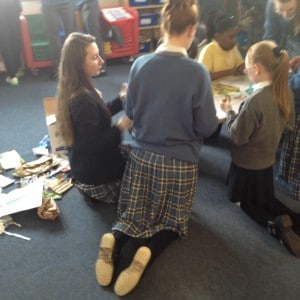 Transition Year students from Pobail Scoil Setanta ran an Energy Action   project with some of our pupils
Step 2: Technology
We have been trying to include technology and ICT into our Science and Math's lessons as much as possible in Scoil Ghráinne:
We were awarded a Digital Schools of Distinction Award for our excellent use of technology
Many classes in the school participated in 'Hour of Code' which is a one-hour introduction to computer science, designed to demystify code and show that anybody can learn the basics.
Ms. Scully's 2nd Class used kidblog.org to blog with a class from Dubai
We had an Internet Safety Awareness month in Novemember
There was an after-school computer club where pupils learned how to code using Scratch programming
Maths Eyes – as part of our Maths Week activities all classes in the school took part in the 'Maths Eyes' photography project. This involves taking a photo of world around you and trying to see the maths in the photo. http://www.haveyougotmathseyes.com
Step 3: Engineering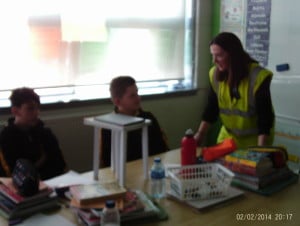 As part of Engineer's Week 2016 Engineers Ireland arranged for an engineer, Martina Finn, to visit our school. She spoke to Ms. Carry's 6th class about her work and did an engineering activity with the class.
Many classes in the school also investigated engineering by completing design and make projects such as designing and making a lighthouse, an insulator for a cup and a boat.
Step 4: Maths
As well as using maths skills everyday as part of our Maths lessons we also had to show how we used our Maths skills and knowledge as part of science.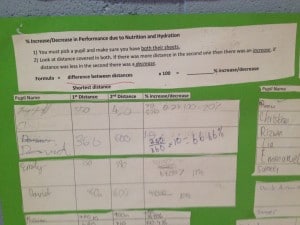 For example Mr Quilty's 6th class investigated the effect of eating carbohydrates on athletic performance. They measured performance (distance over a set time period) in a race before eating and then measured performance in a race after eating carbohydrates. They also conducted a survey of nutrition and sports activity among teachers in the school.
We also held a whole school Maths & Science Week in October to promote Maths learning in the school. Some of the activities included:
A daily math's problem solving activity
A math's walking trail
Math's Eyes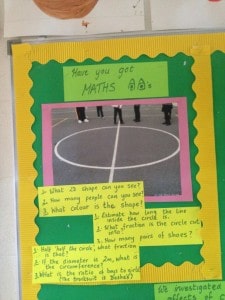 Step 5: Science Showcase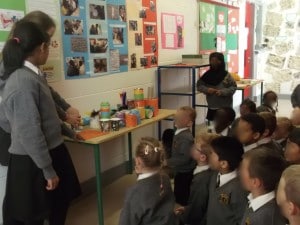 As part of our science week activities each class level was given a topic and choice of experiments / investigations to do. These were then displayed in the school for other classes to see on Science Day. Each class went around the school to look at the displays and to learn about the experiments and investigations done by other classes.