It's Active Week!!!
We have been getting fit and active this week. We are trying lots of new sports like tennis and basketball! It is important to exercise everyday and eat healthy balanced meals, so that we can grow into healthy and strong adults!
Every morning we do 10 minutes of exercise with Ms Egan in the yard. Parents, teachers and over 650 children all do simple aerobics to music. It is so much fun; so why don't you wait a few minutes in the morning and join us?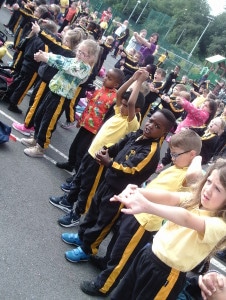 After our morning exercise, we try out a new activity. So far we have done tough circuits, learnt new tennis skills, basketball skills and orienteering challenges. We can't wait for yoga and mindfulness on Friday!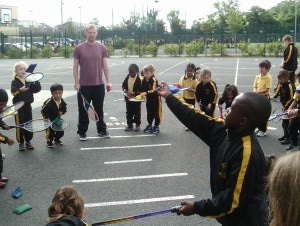 All this exercise has made us a bit tired, but

SPORTS DAY

is on Thursday so we can't stop now!
I think there will be lots of sleepy boys and girls by Friday afternoon!