Since returning to school after our Easter break, we have been exploring the story 'Handa's Hen'. This story is set in Africa. We have been learning about African animals, African clothing and the differences between life in Ireland and life in the African country of Kenya. Check out our paintings of African patterned clothing and our African masks!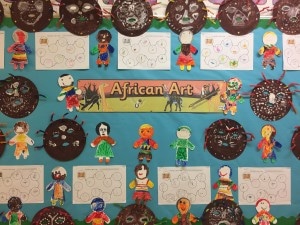 In English, we have started word families. We work together at our tables to generate new words to share with the class.
For Daily 5, we are working hard on all our stations. Have a look at us!
Here we are:
Reading to Self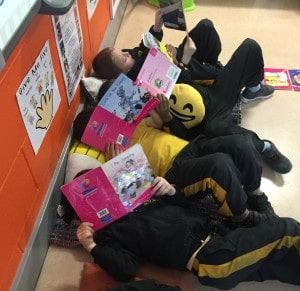 Working with Teacher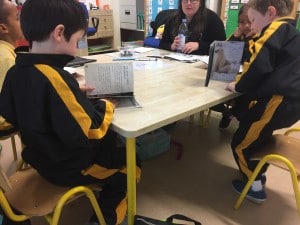 Working on Words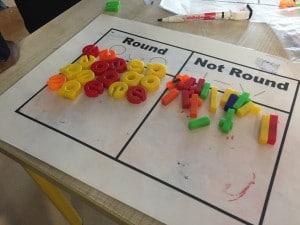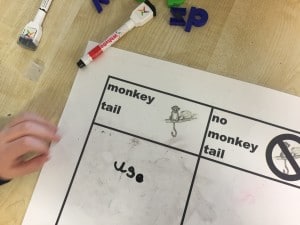 On Fridays, we all 'work on writing' based on our weekly reader. Have a look at some of our work.
In P.E., we have been playing co-operative parachute games, as well as working on our dribbling, running and balancing skills. We have also began orienteering!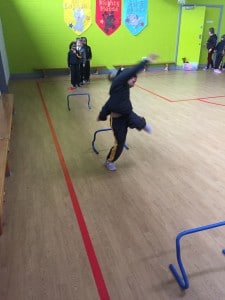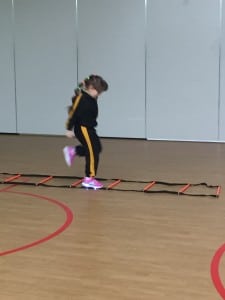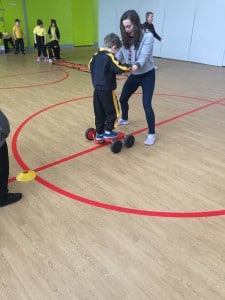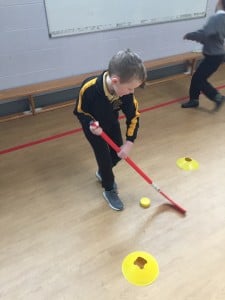 We are also having lots of fun playing Maths games and practicing our number stories.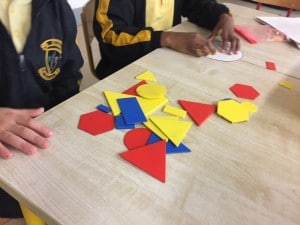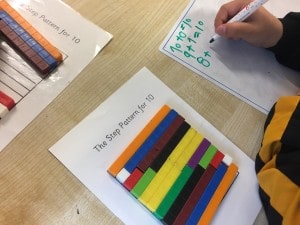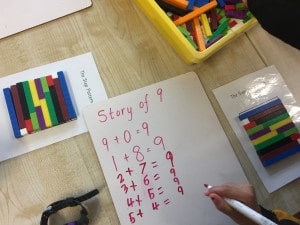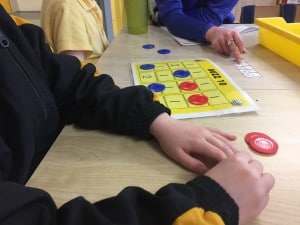 Thanks for reading!