Hi everyone,
Seomra Chormac have been very busy since returning from our Easter holidays.
We've been learning all about bogs in Geography. The largest bog in Ireland is the Bog of Allen. It is over 950 sq. km and spreads over a massive nine counties! We were lucky enough to each get to hold a piece of turf from the Bog of Allen! Thanks Ms. Kavanagh!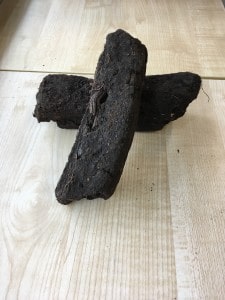 We have also been learning about the Celts. Last week we based our art on Celtic designs. We used chalk pastels to draw some of the Celtic designs such as knots and crosses. We even had a go at enhancing some of the designs and designing our own creations!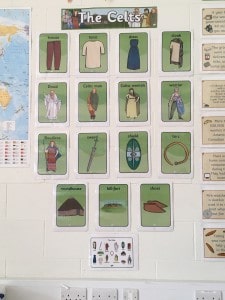 There has been some green fingers around Seomra Chormac recently. Last week we planted carrot seeds in Science. We each planted four or five seeds in a cup and have been watering them regularly. We placed them beside the window to ensure they have enough sunlight. We were delighted to see that they began growing over the weekend and we're going to transfer them outside later this week. Fingers crossed we'll each have a crunchy carrot to eat in a couple of weeks.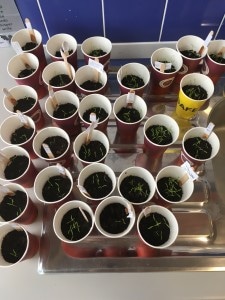 We're thrilled that SUMMER has arrived and we painted some summer landscapes. Ms. Woods gave us a strip of a summer landscape image and we had to 'extend the image'. We could place the image anywhere on the page and had to paint the rest of the picture. This was great fun and we are very impressed with our beautiful finished pieces!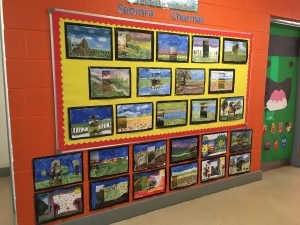 Third and fourth classes have been taking part in a G.A.A. Blitz over the last few weeks. We're divided up into county teams and usually play one match a week at lunch. We are having loads of fun taking part and getting lots of exercise too! We're looking forward to seeing who will win the blitz and get their team name engraved on the highly coveted Scoil Ghráinne G.A.A. Blitz plaque! We'll keep you posted on how we get on!
That's all for now,
Seomra Chormac