Over the past few weeks the boys and girls in Ms. O' Connor's second class have been learning all about Autumn.
We discovered that certain animals such as bears, bats and hedgehogs all hibernate for the winter and have to gather and store food before they go to into hibernation.
We also discovered that some birds migrate to warmer countries for the winter. We did a lot of work on researching swallows to discover why they migrate, the path they use when they migrate and where they go to when they leave Ireland. It was all super fun to learn about!
Over the past month we have also been learning about different trees. We can now identify the leaves and seeds of ash trees, beech trees, horse chestnut trees and oak trees. We then went on a nature walk to collect leaves and seeds. After our nature walk, and with the help of Ms. Scully and Mrs. O' Connor's second classes, we created a big display on the school art board! Here are some pictures: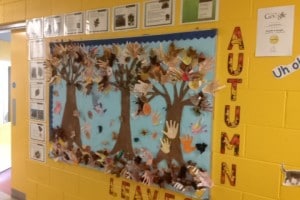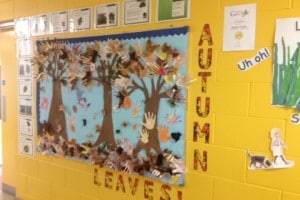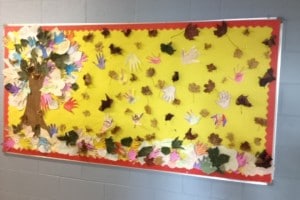 We loved learning about Autumn but we really can't wait until Winter comes! 🙂