Hi everyone,
We have had a great first term in Seomra Dubh. We have been very busy getting ready Christmas.
We explored the Arctic! This is close to the North pole where Santa lives! Did you know the Arctic is cold but the Antarctic is much colder?
We even made funny snowmen for Art, do you like them?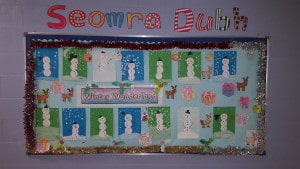 We also made Christmas tree decorations to take home. This was a challenging task but they look great!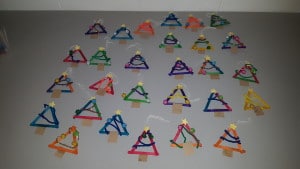 We would like to wish everyone a very Merry Christmas or in Irish Nollaig Shona Duit!
1st Class, Seomra Dubh