Hello again everyone, 
February has been a very interesting month in Seomra Chormac as we have been learning all about World War II and Germany. We're finding all the information about WWII fascinating. We've learned that WWII  began in 1939 and lasted until 1945. We listened to a recording of Neville Chamberlain, the British Prime Minister, declaring war on Germany. We've been learning about Adolf Hitler, the leader of the Nazis. We've learned about the Axis and the Allies involved in the War and how evacuations impacted on everyone's lives.  Air raid shelters, gas masks, blackouts and ration books are also some more elements that we have been looking at. We worked in groups and created a drama about families reaction's to hearing the air raid siren. This was great fun. 
We were exceptionally lucky, as one of the staff members in our school showed us medals belonging to a British soldier, Major H. Farrow, who fought for Britain in the war. It was so cool to get to see these medals and we were extremely grateful to her!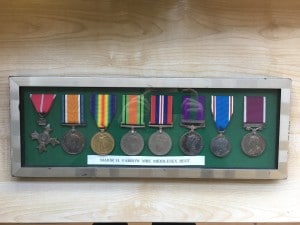 We've been learning all about Germany; the language, the countries that border it, the capital city, the flag colours, its food etc. We founds it in the atlas and compared it to Ireland. Germany's population is a staggering seventeen times greater than Ireland's!
We have been working on procedural writing throughout February and thoroughly enjoyed making pancakes on Pancake Tuesday. We discussed our goal, the ingredients, equipment that we needed and the method. We enjoyed the challenge of working out how many eggs and how much flour and milk we needed when we tripled the recipe, to make enough for everyone. Daring Ms. Woods to flip the pancakes in the air was fun. We were hoping that she would let it fall, but she proved us all wrong. She was very smug about that! Getting to choose the toppings was our favourite part. We had strawberries, bananas, lemon, sugar, syrup and Oreos to choose from.
We're all very excited to be going swimming in the National Aquatic Centre for the next five weeks! We'll keep you updated as to how we get on!
That's all for now!
Ms. Woods' 4th Class