Hello everyone,
Last week we were learning all about sound. We found out that sound can be high or low. You could also say loud or soft sounds.
We decided to make our very own shakers to explore different sounds.
We used an empty water bottle, sprinkles, chocolate chips, pasta, rice and some tinsel and markers to decorate the bottle.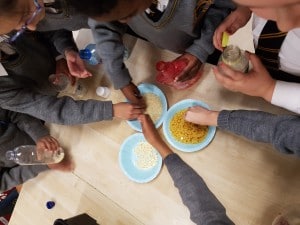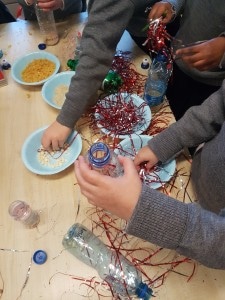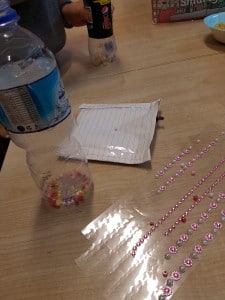 Some of us used a lot of ingredients to make the sound louder while the rest of us preferred the soft sound so we used less!
We had a lot of fun making our shakers. We hope you like them!
1st Class – Seomra Dubh