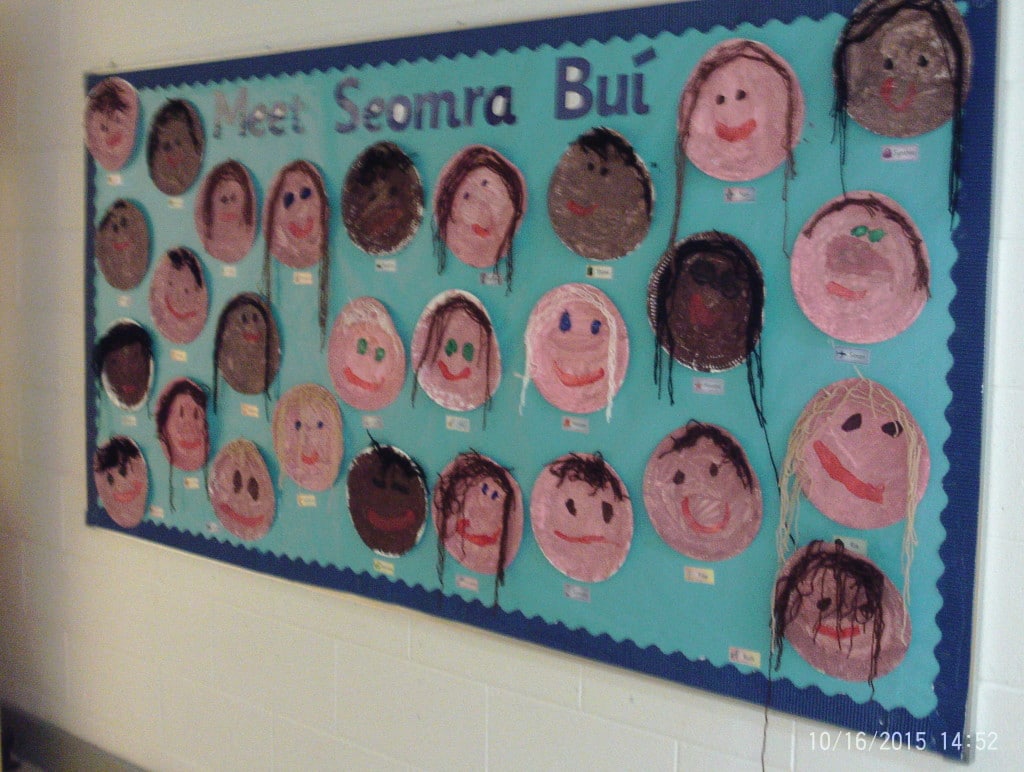 Welcome to Seomra Buí!! We have been really enjoying our first few weeks of school! We have made lots of new friends – can you see them in the picture? We made our faces using paint, paper plates and wool! It was lots of fun!
We also love singing in Seomra Buí and have learned lots of new songs. If you want to sing them at home, you can find our playlist on YouTube. Just search Seomra Bui Songs!!
We'll be posting lots of pictures on the blog throughout the year so make sure you check back to find out more about  what we are doing in Seomra Buí!