We have had a busy few months in first class! We learned about the life cycle of a frog, we went on a walk around our area and explored different kinds of houses. We collected bits and pieces for autumn. But we particularly enjoyed learning about dinosaurs and space. We made dinosaurs and fossils out of clay and we made papier maché planets! We enjoyed learning about length in maths. We went all around and we measured everything….including ourselves.

Watch this space for updates about our class.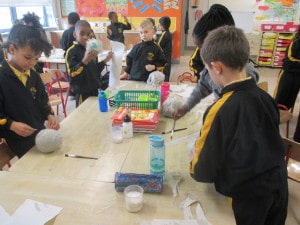 We learned about space and we made papier maché planets.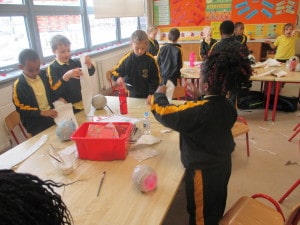 It was messy work!