Scoil Ghráinne CNS
'Be cool with Active School'
Physical Education in Scoil Ghráinne
Junior and Senior Infant classes have a minimum of two 30 minute PE lessons timetabled per week, 1st – 6th classes have a minimum of one 60 minute lesson per week.
Please click to enlarge image
We have a whole school approach to the teaching of PE which supports collaborative planning and management of equipment. Lessons are differentiated to cater for different needs and in the case of unforeseen injuries; activities are adapted to ensure all children are physically active e.g. child with a broken leg can take part in throwing activities.
| | | | |
| --- | --- | --- | --- |
| September-October | November-December | January-March | April-June |
| Games | Dance | Gymnastics | Aquatics |
| Athletics | Gymnastics | Dance | Outdoor and Adventure activities |
| | | Games | Athletics |
Parents are informed of children's progress in PE both at Parent Teacher meetings each November and in the End of Year Reports.
Teacher's use the PSSI lesson Plans to guide yearly and fortnightly planning.
Fundamental Movement Skills (FMS) are integrated in to every PE lesson using the PDST 'Move Well Move Often' manuals as a guide. Four additional sets of the MWMO books were purchased from Laois Education Centre to ensure each class level and Croí have access to their own book to bring to their lessons.
The 'Move Well Move Often' posters which display the teaching points of each fundamental movement skill are framed and on display in the school hall.
 Aquatics and Swimming
All classes complete the Irish Water Safety PAWS program each year between the months of April to June.
3

rd 

to 6

th

 classes attend six weeks of lessons each year in the National Aquatic Center with qualified swimming instructors.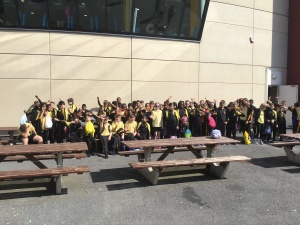 Staff Professional Development
Ms Murphy and Mr McCarthy are Physical Education Associates with the Professional Development Services for Teachers.
In the past 12 months they have completed CPD in the areas of Folk Dance, Move Well Move Often Resource, Physical Literacy and Gymnastics.
Scoil Ghráinne is used as a venue by Dublin West Education Centre for PE workshops each term which are facilitated by Ms Murphy and Mr McCarthy, there is always a strong Scoil Ghráinne staff attendance at these CPD events.
Ms Murphy presented the Move Well Move Often resources and provides Active School Updates at Staff Meetings.
Mr Quilty and Ms Prior attended a full day of training in the MWMO resource on the 5

th

 of March and shared information and resources with staff on their return.
Mr Mc Carthy attended Disability Inclusion Training with Cara: An Introduction to Inclusive Physical Education, Primary School with SESS and Emotional and Mental Health Fitness for Well-being in the Classroom with Anokha Learning. Mr Mc Carthy is currently a member of the SET and supports teachers in their planning and teaching of PE for children with varying needs.
 PE Equipment
PE Equipment is stored in Halla B and is monitored by the Active School Committee. It is audited each June and orders are placed for the following year. Special Educational PE Equipment has been purchased to ensure inclusion of all children in every PE lesson.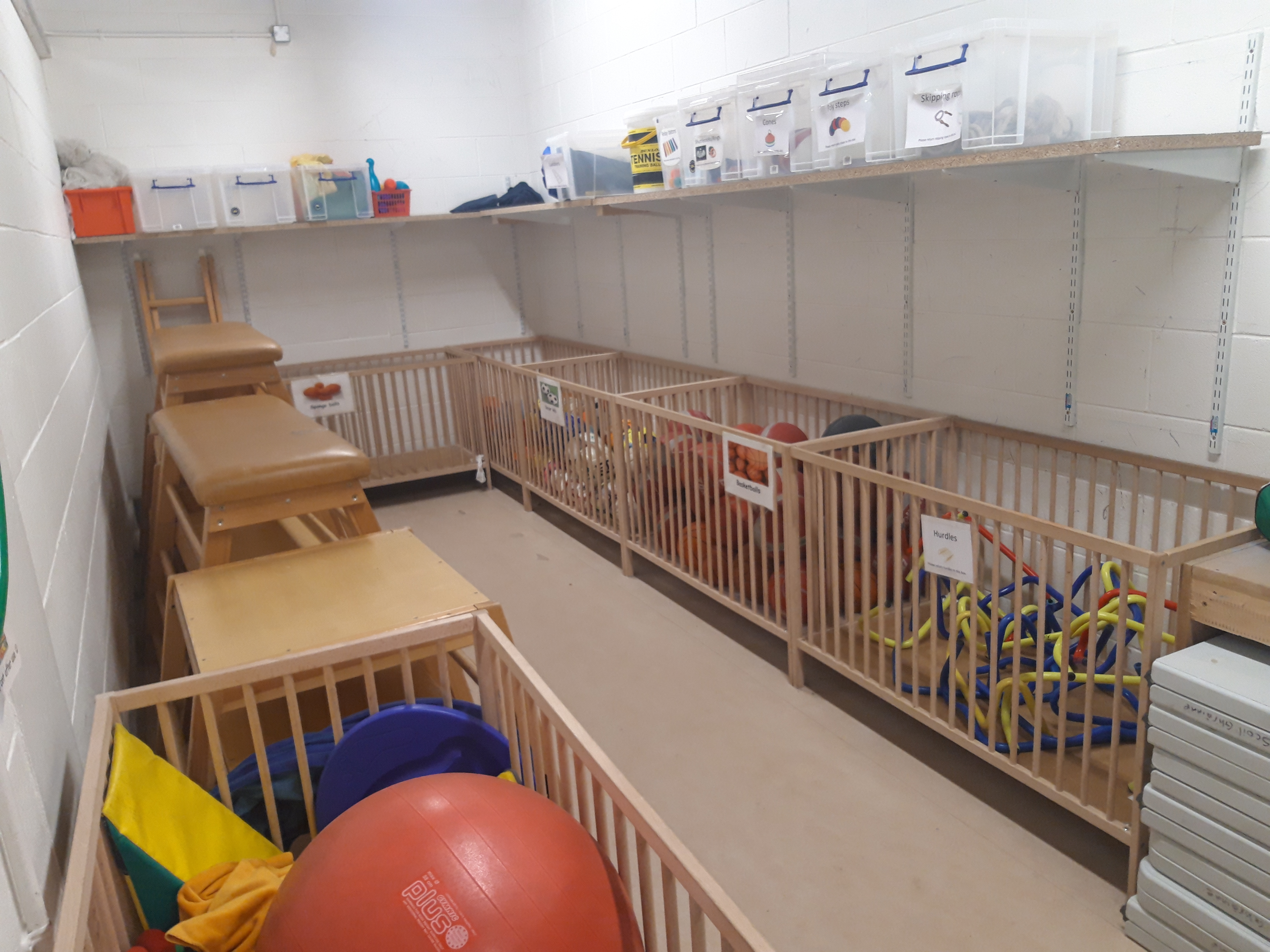 GAA Equipment
GAA equipment is located under the stairs and is monitored and audited by members of the GAA committee.