Hi Everyone,
The last few weeks we have been learning a lot about the 1916 Easter Rising. We all made our own Irish Flags and found out about what life was like back in 1916!

We also discussed what we think Ireland might look like in 100 years from now!
We drew some pictures to share our ideas! What do you think Ireland will look like in 100 years?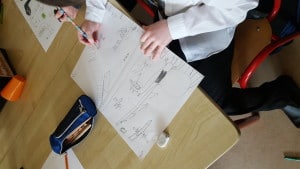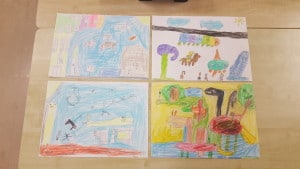 This week we will celebrate Proclamation Day. We are all very excited and we have been working very hard for the event. Hope to see you all there!
We would like to wish everyone a wonderful Easter break!
1st Class, Seomra Dubh