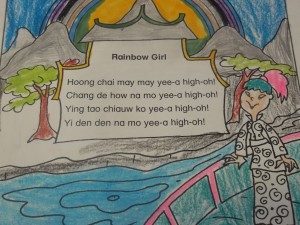 Click to play the song.
We were learning about the Chinese New Year in Mrs. O'Connor's class in February. 2015 year is the year of the Goat. We learnt a new song in Chinese. Above are the words and the song. Ask your child to sing it for you. We heard the story of the Willow Pattern and one of the children brought in a china plate with the pattern on it.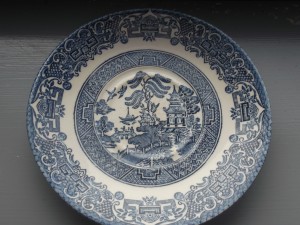 The whole class made a Chinese Dragon and we named him "Flames". It was very tricky. Teacher had great fun trying to hang it up!! It fell down so many times!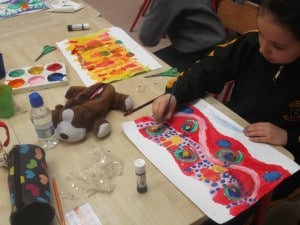 We came up with ideas on how to design the head. We all brought in bits and pieces that we thought might work.
In Maths we learnt about 'Weight' a few weeks ago
Now we are diving into 'Money'!
We all dressed in blue for Diversity Day and we got really frustrated with Mrs. O'Connor while we were trying to do a spelling test! She kept distracting us with loud noses and smelly sprays and she was calling out the words way too fast. Afterwards we had a great discussion about what it might feel like to have special sensory needs. We tasted and smelled and touched things that weren't quite what we expected. We learnt that it is important to be sensitive, patient and understanding to children in our school who have special sensory needs.
We had a great time talking about our pets. Some of us brought in pictures to show the class. Mrs. O'Connor even brought in 'Little Snowy', Finán, Donnacha and Tadhg's Hamster.