The boys and girls in Seomra Buí were very excited this week as we got to go to the Outdoor Area for the first time.
First, we had to take off our shoes and put on waterproof trousers, a waterproof coat and some welly boots. These help to keep our uniforms clean, and mean that we can still go outside to play even if it's raining!!
When we're outside, we can play in the Sand Area or the Water Area. We have lots of sand and water toys that we can use. It's lots of fun!! Soon, we're going to be allowed use the Mud Kitchen too, but first the teachers have to buy some soil. Then we'll be able to get really messy!!!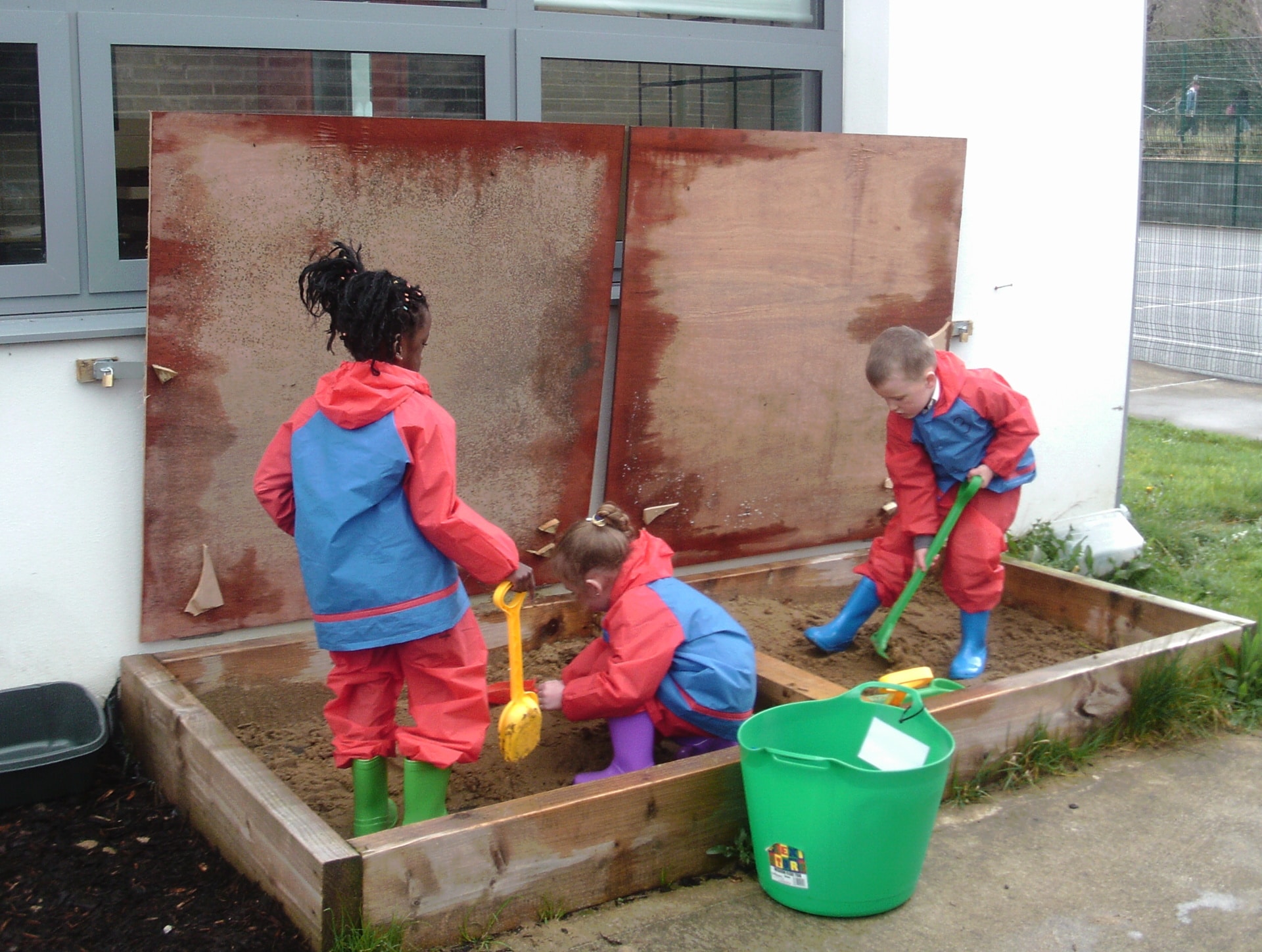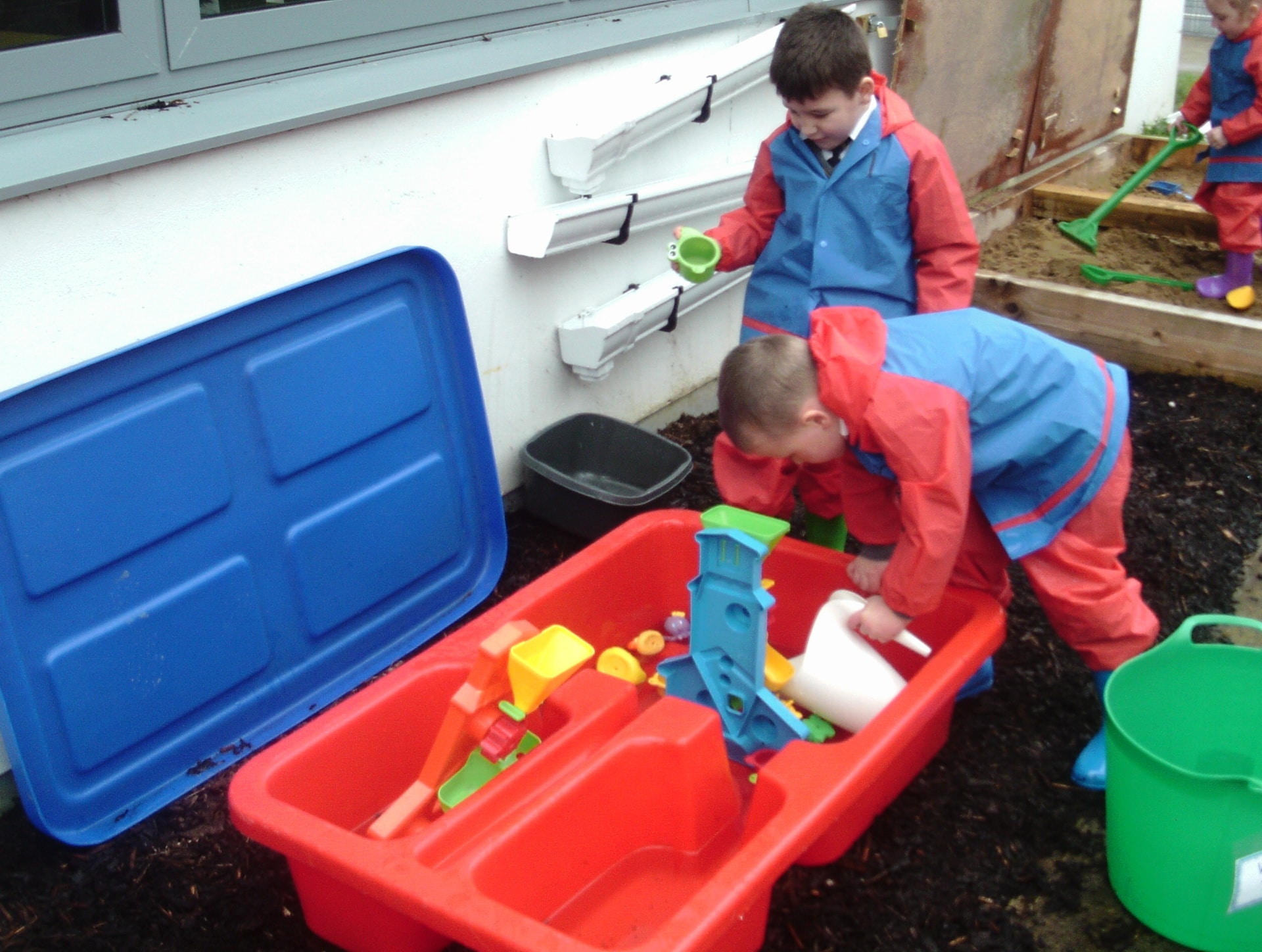 We're looking forward to planting some beautiful flowers in the Garden Area in a few weeks. And we're even going to paint the wall so that the Outdoor Area looks bright and colourful!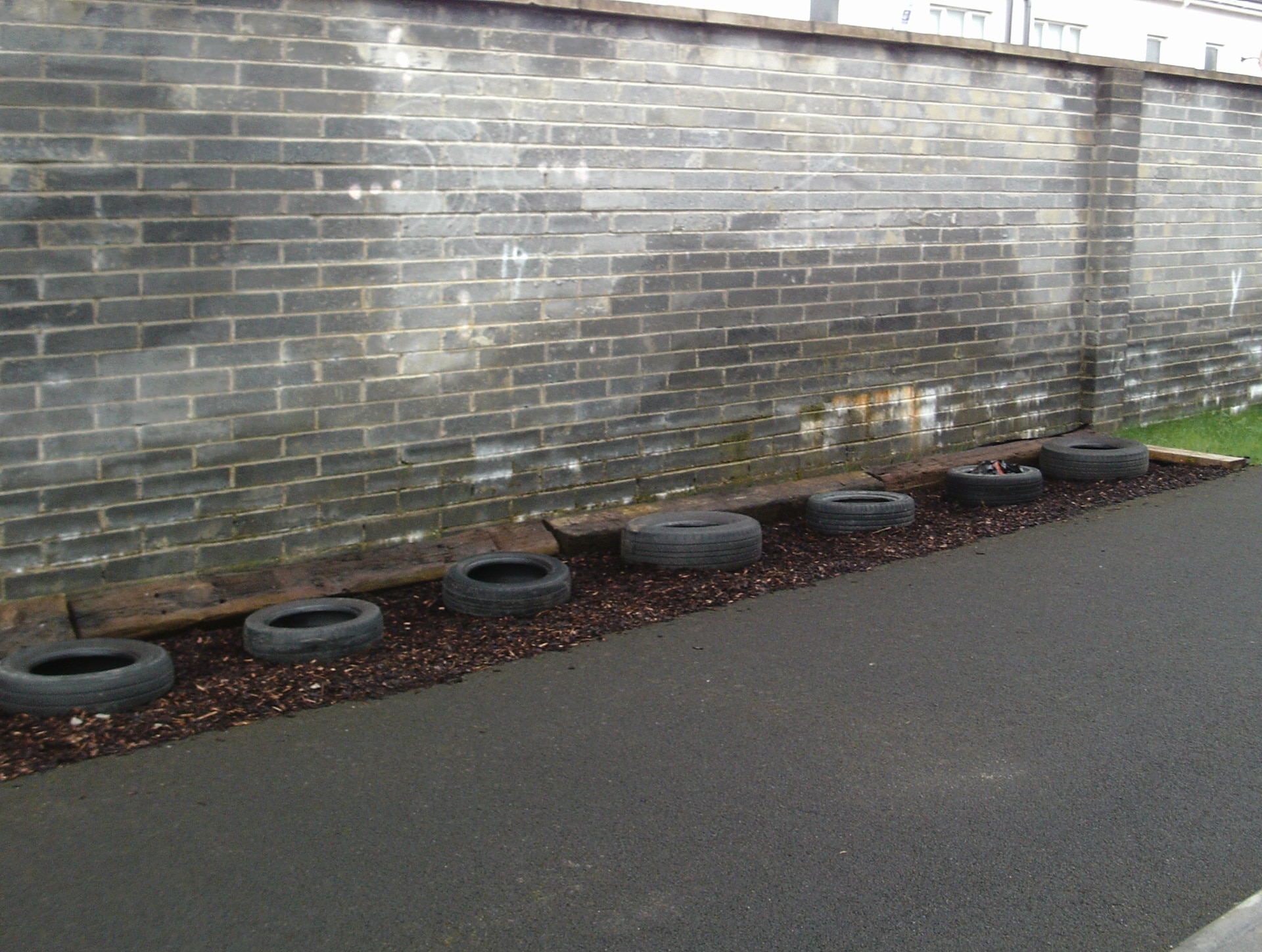 A big THANK YOU to Mark for all the hard work he put in to build our Outdoor Area. It's really great!!