Ciao!
That means 'Hi' in Italian. Isabel from our class thought us that. Her daddy is from Italy so she has really been helping us all to learn about Italy.
We learnt about famous places in Italy and famous foods too! We wrote even wrote postcards about a pretend trip to Italy during playtime!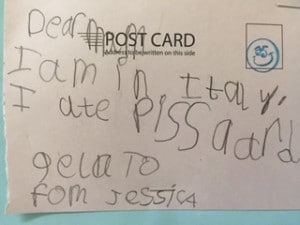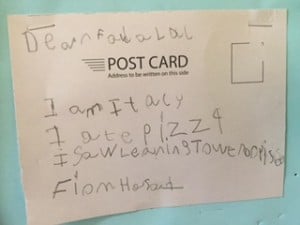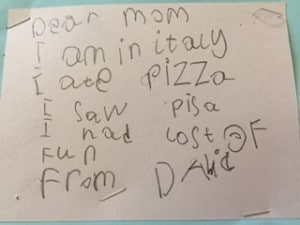 We made a huge Italian flag. It took us all week to make!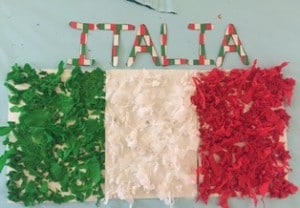 We had a Pizza Delivery Role Play. We had lots of fun creating pizza, taking orders and making deliveries.
Then we made real pizzas! Check out our recipes!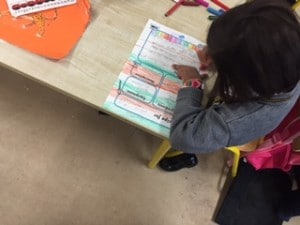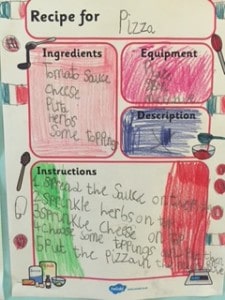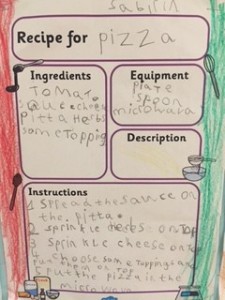 We really enjoyed this. Our pizzas were delicious!
One of our reading groups even read about a volcano called Mt Vesuvius in Italy!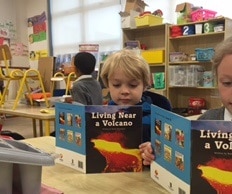 Come and check out our Italy display outside our classroom! We are very proud of all our hard work!