Hi Everyone,
Over the past few weeks we have been reading and writing about Fairytales.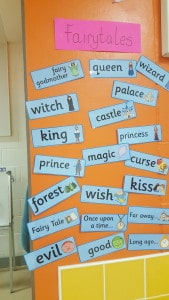 In Maths, we have been learning about the different 2D shapes. We were able to use these shapes to make 2D castles!
What do you think?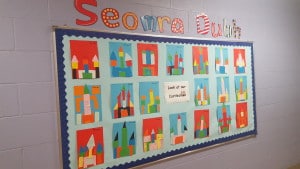 We also began cursive writing for the first time. We are really enjoying this!
We are learning a lot about the 1916 Easter Rising and we hope to learn a lot more over the next few weeks. Here are some Irish flags we made in class – do you know what each colour symbolises?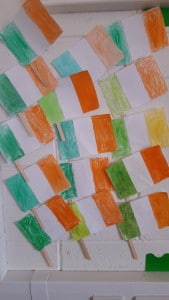 We hope to have a lot more of our great work to share with you in a few weeks' time!
1st Class – Seomra Dubh