The children in Seomra Glas would like to wish everyone a happy New Year for 2015!
We have been reading at the story 'The Gruffalo's Child' by Julia Donaldson. We have been summarising the story in our own words, sequencing the story and we have identified all of the adjectives in the story, we also come up with some adjectives of our own!
Using the illustrations in the story we identified light and dark colours. We made beautiful mixed media pictures with light and dark paint.
In fact, in Science we studied light and found out about lots of different sources of light. We really liked the fireworks and made some cool drawings of our own.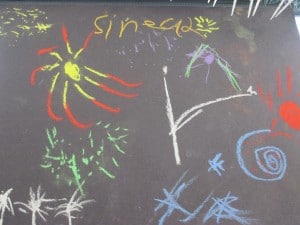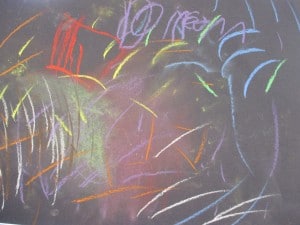 In Maths we have been learning about money, and we enjoyed playing shop so much that we decided put our new skills to the test! We went to Dunnes Stores and bought hot chocolate to warm us up, it was delicious!
Thanks for reading our first blog, we hope to have more again soon!