We have been working very hard at English in Seomra Oráiste this month. We began doing the Daily 5 reading stations. This means that we sit with a group and we do lots of different, fun activities to help us to improve our reading and all of our English skills. Here we are "Listening to Reading", "Reading to Self", "Working on Writing" with Ms. Lynch, "Working on Words" and "Reading to Someone".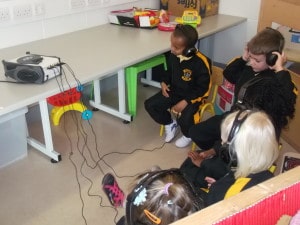 As well as reading during Daily 5 we love spending time in the library! Library time is one of our prizes when we get lots of Dojo points!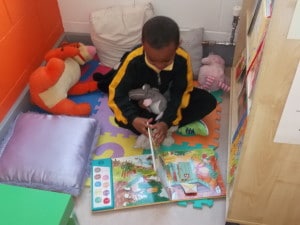 In Senior Infants we love playing and we have lots of educational toys to help us learn while we have fun. Here we are measuring, making words and making number stories with Play-Doh.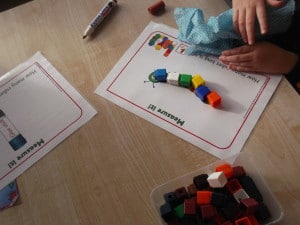 We love art in Seomra Oráiste! Do you like our clay trolls? We added in different materials to make them look even scarier (or cuter!) Here we are also doing some group art. We enjoyed sticking on different materials to make a collage based on the story, We're Going on a Bear Hunt, by Michael Rosen. We are trying to get better at working as a team – sharing, taking turns etc.