We have been learning lots in Seomra Oráiste since we started back in September. We are having great fun getting back into Ready Set Go Maths! Here are some pictures of us sorting, making patterns and playing number games. It is so much fun and it is really  helping us with our numbers!
In "Goodness Me, Goodness You" we have been learning about the Muslim celebration Eid al-Adha, and also celebrating food and the harvest.
We read the story of "The Little Red Hen" and we learned all about the farm. We were very excited to look at pictures of Ms. Duffy's farm in Mayo! We saw lots of sheep, cows, hens, silage and potatoes!
We have also been learning about plants and how to look after them. We even planted our own cress seeds just like the Little Red Hen! We can't wait until they grow! We know that we must give them enough water, sunlight and the correct temperature if we want them to grow up tall and strong.
Take a look at our nature area. We have been learning about autumn and all the lovely changes it brings. Some children brought in beautiful coloured leaves for our display.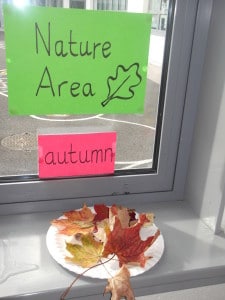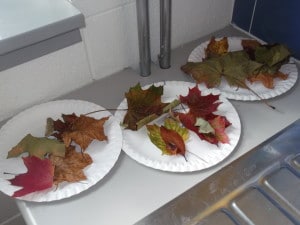 We love bringing things into the classroom in Seomra Oráiste and this week we brough in yellow things for display on our "Bord Buí", or "Yellow Table". This will help us to learn the colours in English and as Gaeilge.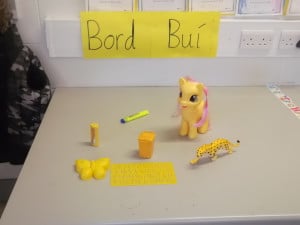 We are having lots of fun learning in Senior Infants and we hope that you enjoy reading about what we have been doing.