Seomra Setanta have been learning all about the Titanic. We think it is really really interesting!
We have did a lot of research, we watched old news clips from over 100 years ago and we read books about the Titanic. Ruth even brought in a really cool pop-up book about the Titanic. It had loads of amazing facts.
After learning about the Titanic we wrote reports.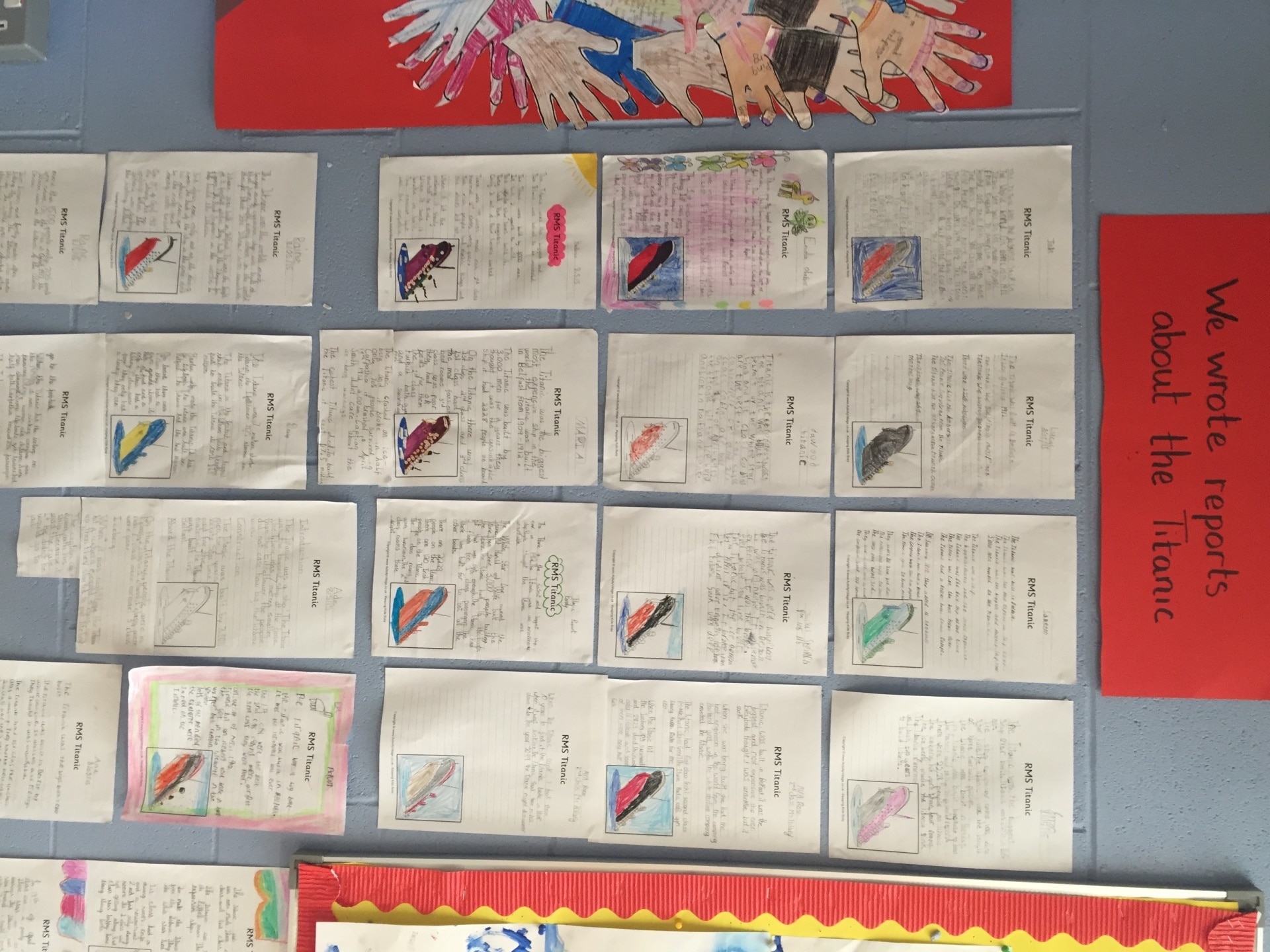 Lizzie's was four pages long!!!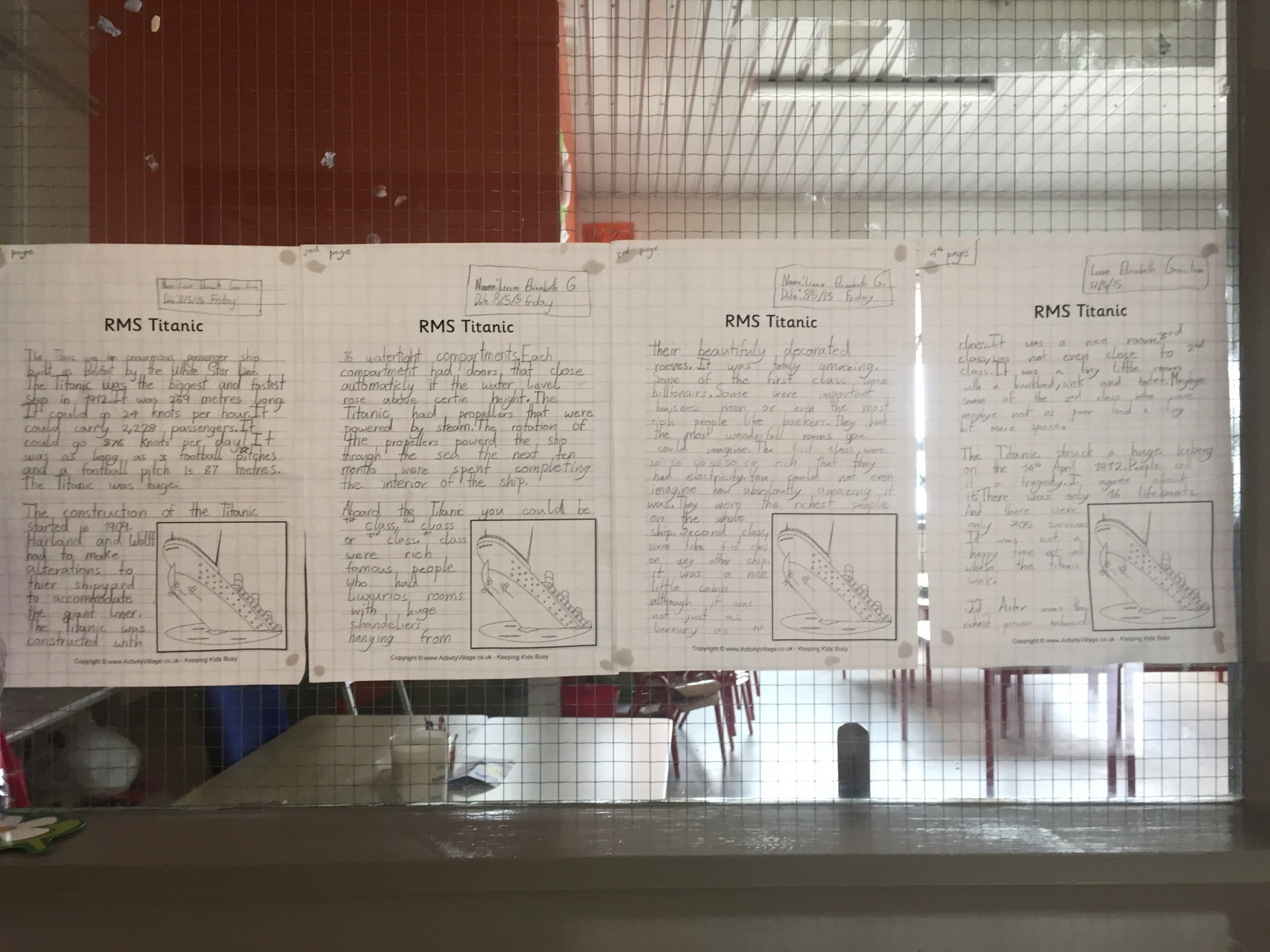 We created a Titanic timeline and we painted the Titanic for art.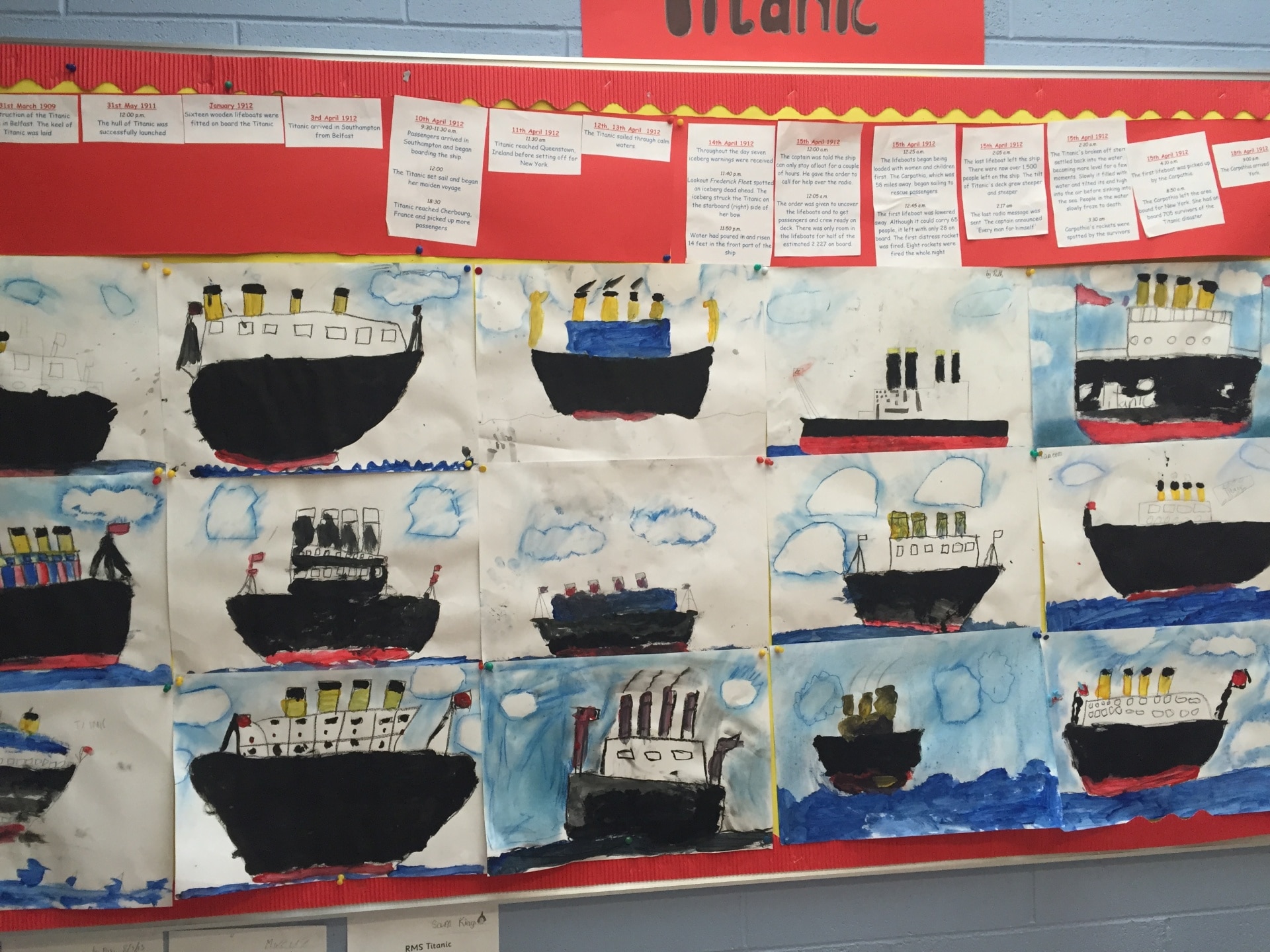 And we created projects about the Titanic too! We have been very busy!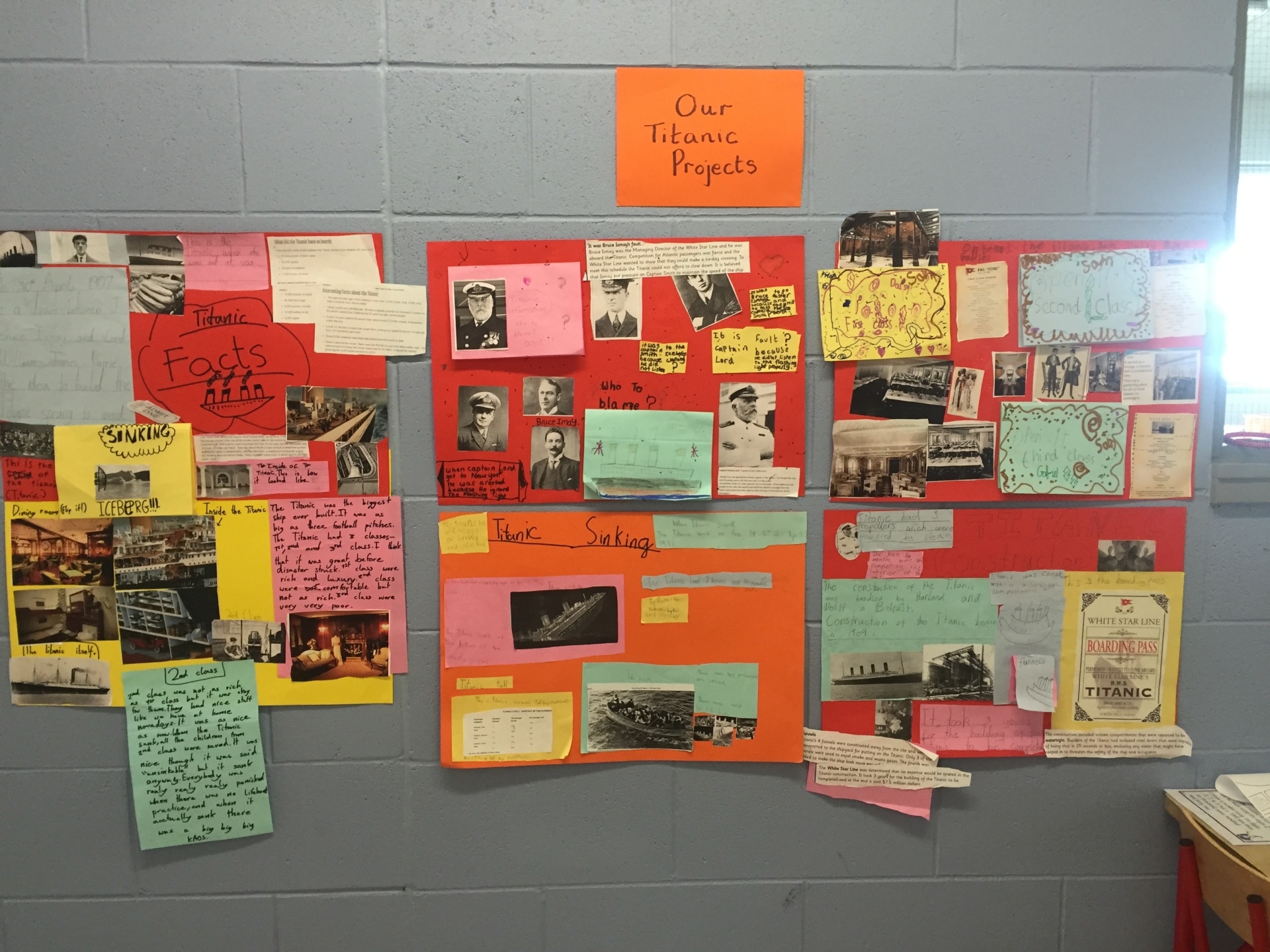 Here are some of our favourite Titanic facts;
The Titanic was built in Belfast.
It cost $7.5 million to build the Titanic. It was the most luxurious ocean liner of its time.
The Titanic was as long as three football pitches.
It only had lifeboats for about half the passengers.
It took two hours and forty minutes for the Titanic to sink after it hit an iceberg.