Hello,
Happy New Year from Seomra Setanta!
We are now doing swimming lessons in the NAC every Tuesday. It is brilliant.
We've been learning lots about the 1916 Rising as this year it is the 100th year celebration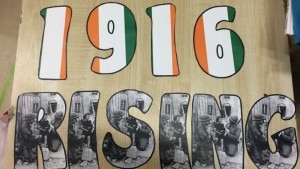 We've been learning all about time and even made our own clocks.
In English we have been looking at procedural writing; creating instructions for games and sports and even looking at recipes.
Last term we did so well and got 3 tokens so we won a privilege. We made rice krispie buns!!
We made snowmen using old socks!!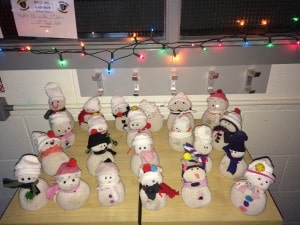 We learned all about 3D shapes and made shapes using marshmallows and sticks.
An artist came in and we got to draw with markers on the floors.
We did projects on Ancient Greeks and wrote our names in Ancient Greek. It was really funny seeing our names in a different language.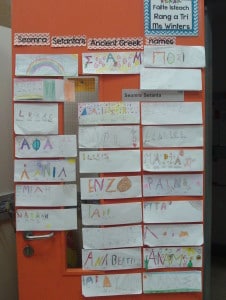 That's all from us. We hope you enjoyed your Christmas holidays 🙂