We have been busy making bread and butter!
To make the butter we poured cream into a jar and shook it! It took a very long time! Our arms were very tired!
After we made the butter we decided to bake some bread!
We weighed the ingredients.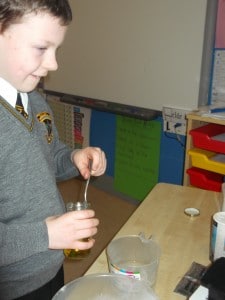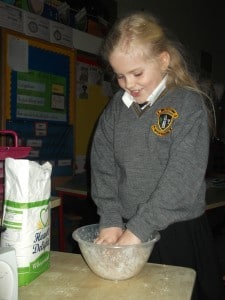 We had to wait a while for the bread to rise. We were amazed when it did! Then we put the bread in the oven. When it was ready it smelt delicious!