Hello everyone,
Over the last few weeks we have been reading the story "The Day the Crayons  Quit".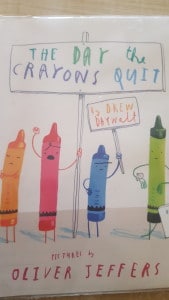 Poor Duncan all he wants to do is colour! But when he opens his crayons he finds that they have all written him a letter to tell him how they feel.
It is very funny! Orange and yellow crayon are not speaking to each other because they both think they are the colour of the sun. Red crayon is working too much while brown feels he doesn't get to colour enough nice things!
We coloured in our favourite crayons in class and the different things we could colour using this crayon! Do you like them?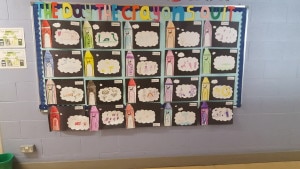 We also wrote about the day all the colours got mixed up. This was a lot of fun for us and we all had very silly ideas!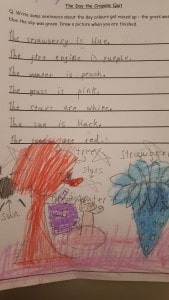 We hope you like our great work!
Seomra Dubh