Everyone in Seomra Corcra had a great time on our Christmas holidays. We had so much news we just had to write it all down!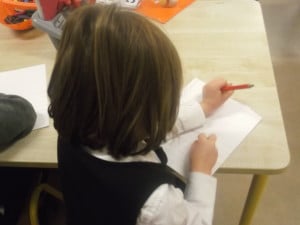 We have been hard at work this week. We were very excited to start Daily 5 again. We play word games, read, write and listen to stories!
We really love our Ready Set Go Maths too! Look at how much fun we are having! We sort, make patterns and play number and counting games!
Look at some of the other things we have been up to this week!