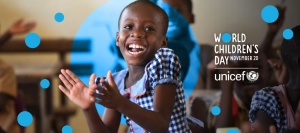 World Children's Day in Seomra Dearg
On Wednesday the 20th of November 2019 it was World Children's Day.
We celebrated by having popcorn after we ate our lunch.
We made paper airplanes and jets and then we flew them in the PE halla.
We had no homework that night.
We watched a video about the best things about being a child.
We dressed up in blue clothes.
We had a vote to decide what we will do for one of our lessons.
Normally teacher decides what we do but this time we got to choose.
We voted for drawing.
The end!