This year Scoil Ghrainne is participating in the Yellow Flag Programme. This is an 8 step intercultural programme for both primary and secondary schools. It focuses on promoting inclusion, anti-racism and celebrating diversity in schools. Schools that complete the programme successfully receive a Yellow Flag to display outside their school.
Why we got involved?
We have always been committed to the spirit of inclusion here in Scoil Ghráinne and we want everyone to know that
We cater for all faiths and none
Multicultural student body
Diversity is something we love to celebrate
It looked like great fun!
The Diversity Committee
The Diversity Committee is made up of students, teachers, parents and community representatives.
We had meetings and discussed how to support inclusion and celebrate diversity.
We helped to make sure our ideas became actions.
The Intercultural Review 
In November we completed the Intercultural Review.
We wanted to find out how inclusive Scoil Ghráinne really was!
One class from each year group (1st -6th) was selected at random to participate.
We used one questionnaire for parents and one for children.]We displayed the results at the entrance to the school for everyone to see.
We used the results of the review to create an Action Plan for the school
We had many different special weeks and celebrations during the year:
Amnesty International Friendship week
1916 Commemorations
  Irish Traveller and Roma Culture Awareness week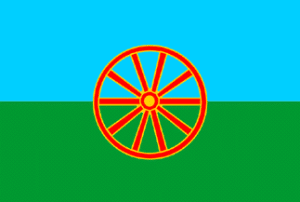 We celebrated significant days from many different faiths (for example Eid, Diwali, Christmas, Easter, Hanukkah, Holi, Vesak etc.)
Intercultural Events and Celebrations
We have children from 61 different countries in our school! We worked really hard this year to learn from each other about all the different countries. Some of the things we did included:
An Intercultural Fashion Show

– pupils came to school in their cultural dress and we had a fashion show. The show was narrated 'As Gaeilge' by two pupils from 6th Class
Language of the Month –

each month we focused on learning a different language. Some of the languages we learnt about were: Polish, Arabic, Irish and Swahili
We had an interfaith assembly and unveiled our Belief Tree
We had an intercultural assembly
We had an Intercultural Coffee Morning for parents. Parents and staff brought in food from their own countries and had a great morning chatting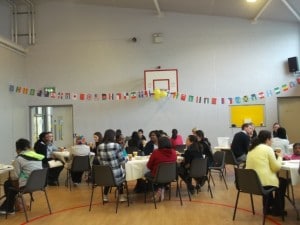 Every class in the school did projects on each of the 61 different countries
We had an Intercultural Evening on Thursday 2nd June where families brought in food from their own countries and we all had a lovely evening trying different food in the sun.